Time:2022/12/2 15:40:39
Author:
From:
The 2022 World Cup in Qatar kicked off on Sunday, November 20 at the Al Bayt Stadium. From the stadium to the water supply network, and the power supply, China has provided strong support for the Qatar World Cup. ADTO also had the honor to participate in the key supporting project of this event-- the expansion project of Hamad International Airport (HIA), and contributed the wisdom and strength of Chinese enterprises to the successful opening of the World Cup.
As the host of the 2022 World Cup in Qatar, the capital city of Doha opened the expansion project of the central concourse of Hamad International Airport (HIA) in 2019 to meet the demand of handling more than 58 million passengers annually. The 85-meter long-span column-free reticulated shell roof structure is supported by 3 funnels, and the glazed glass canopy is specially treated, which combines natural light transmission and temperature control to meet the needs of indoor green growth and create a pleasant environment for visitors. In the construction of the reticulated shell roof, ADTO ringlock scaffolds play an important role. In the construction of the project, ADTO carries out a strict material selection, strict quality control, and efficient and high-quality product delivery, receiving high praise from customers.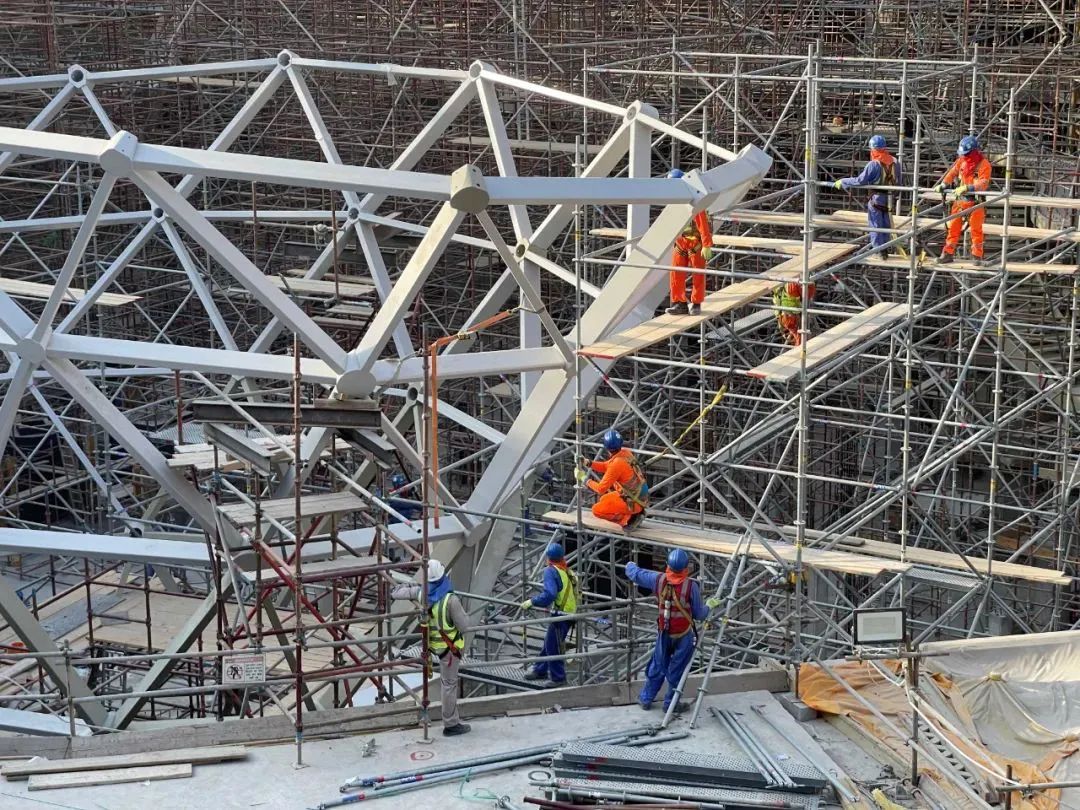 Ringlock scaffolding is used in the Hamad International Airport Central Concourse expansion project
The ringlock scaffolds of ADTO have the advantages of high safety performance, strong bearing capacity, high efficiency, and many turnover times, which are favored by the majority of customers. The products have been applied in many key projects at home and abroad. From the Burj Khalifa in Dubai to the Karuma hydropower project in Uganda; from the Karachi Nuclear Power Plant to the G3 coal-fired power station in Colombia... ADTO products and services can be seen everywhere.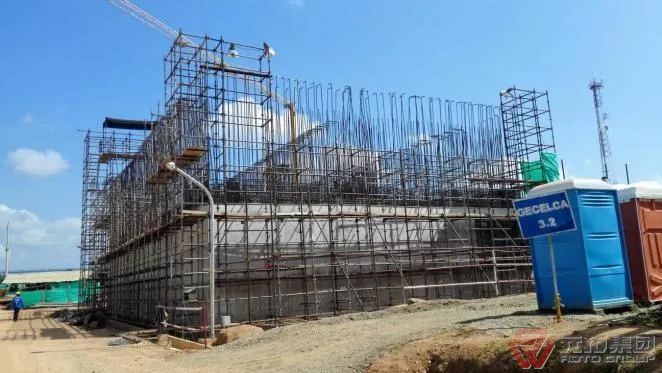 ADTO scaffolds are applied to the Columbia G3 Coal-fired Power Station Project
In the future, ADTO Formwork and Scaffolding will as always adhere to the manufacturing concept of "quality makes the future", create more value for customers, and help "made in China" shine globally.