Time:2023/4/14 11:50:12
Author:
From:
Recently, Hubei ADTO Aluminum Formwork and Scaffolding Manufacturing Co., Ltd.(hereinafter referred to as Hubei ADTO), the wholly-owned subsidiary of ADTO Group, and the aluminum formwork production base of ADTO, received National High-tech Enterprise Certification jointly issued by Hubei Provincial Department of Science and Technology, Hubei Provincial Department of Finance, Hubei Provincial Tax Bureau of the State Administration of Taxation. This is the third time that Hubei ADTO passed the National High-tech Enterprise Certification.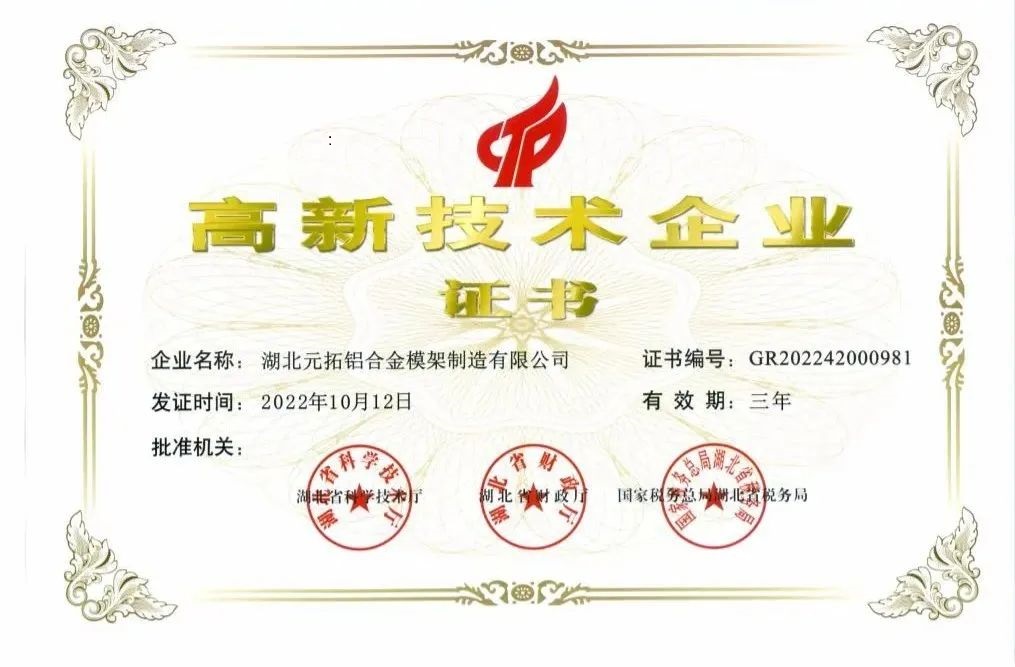 Since its inception, Hubei ADTO has attached great importance to technological innovation and always regard it as an important part of its development plans. In recent years, the company has continuously increased investment in R&D and the development of new products and processes, achieving remarkable results. It has accumulated more than 30 national invention patents and utility model patents, laying a solid foundation for high-tech enterprise certification.
The identification of high-tech enterprises is based on the relevant regulations of the Ministry of Science and Technology, the Ministry of Finance, and the State Administration of Taxation, and is confirmed after strict examination and publicity. It is an all-around weight evaluation carried out by the state on the core independent intellectual property owned by enterprises, comprehensive R&D investment, technological innovation, team building, growth ability, and other aspects of enterprises. It is currently the most authoritative evaluation of the comprehensive scientific and technological strength of enterprises in China.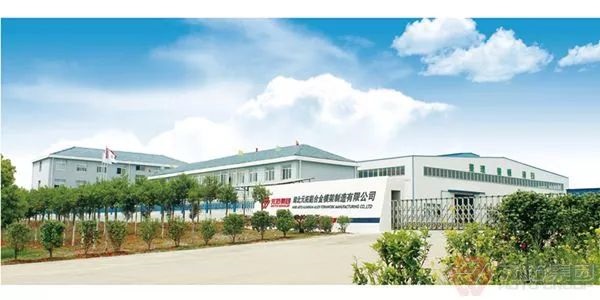 This passing of the national high-tech enterprise certification not only proves Hubei ADTO's technological research and core independent intellectual property rights but also has an important significance for improving the core competitiveness of the ADTO formwork and scaffolding.
ADTO will take this as an opportunity to further accelerate the pace of innovation, continue to increase research and development investment, cultivate high-tech talent teams, and pay attention to intellectual property work, so as to provide better products and more efficient services for the majority of customers.
ADTO Formwork and Scaffolding is affiliated with ADTO Group, providing formwork and scaffolding solutions. At present, our sales network covers more than 100 countries and regions around the world, with more than 90,000 global customers, more than 3,000 engineering and construction partners, more than 3,400 building material partners, and more than 10,000 service projects.