Time:2021/10/15 17:10:18
Author:
From:
Since its inception, the Canton Fair has been held for 129 sessions without interruption in the past 65 years. Seen as a significant barometer of China's foreign trade, the event has become a gilded signboard in the eyes of global businessmen and has built a mutual-benefit and win-win platform for world trade. Over the past 65 years, countless Chinese products have been exported through the Canton Fair, and China has become known as the "World's Factory". Whereas, the world has also come into the "World Market" China through the Canton Fair.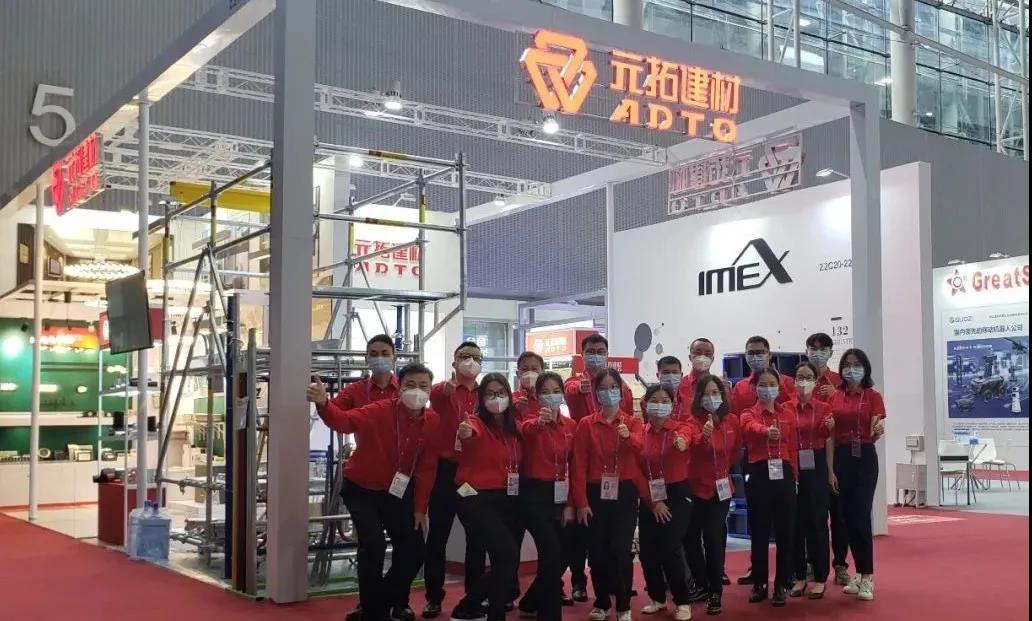 The 130th Canton Fair is officially kicking off on October 15th in both offline and online. Nearly 26,000 enterprises from China and abroad will participate in the Fair with industrial clusters spanning widely. The Fair will display 16 products categories in 51 sections and build a whole-industry-chain one-stop procurement platform to stabilize global supply chain channels and satisfy global procurement needs.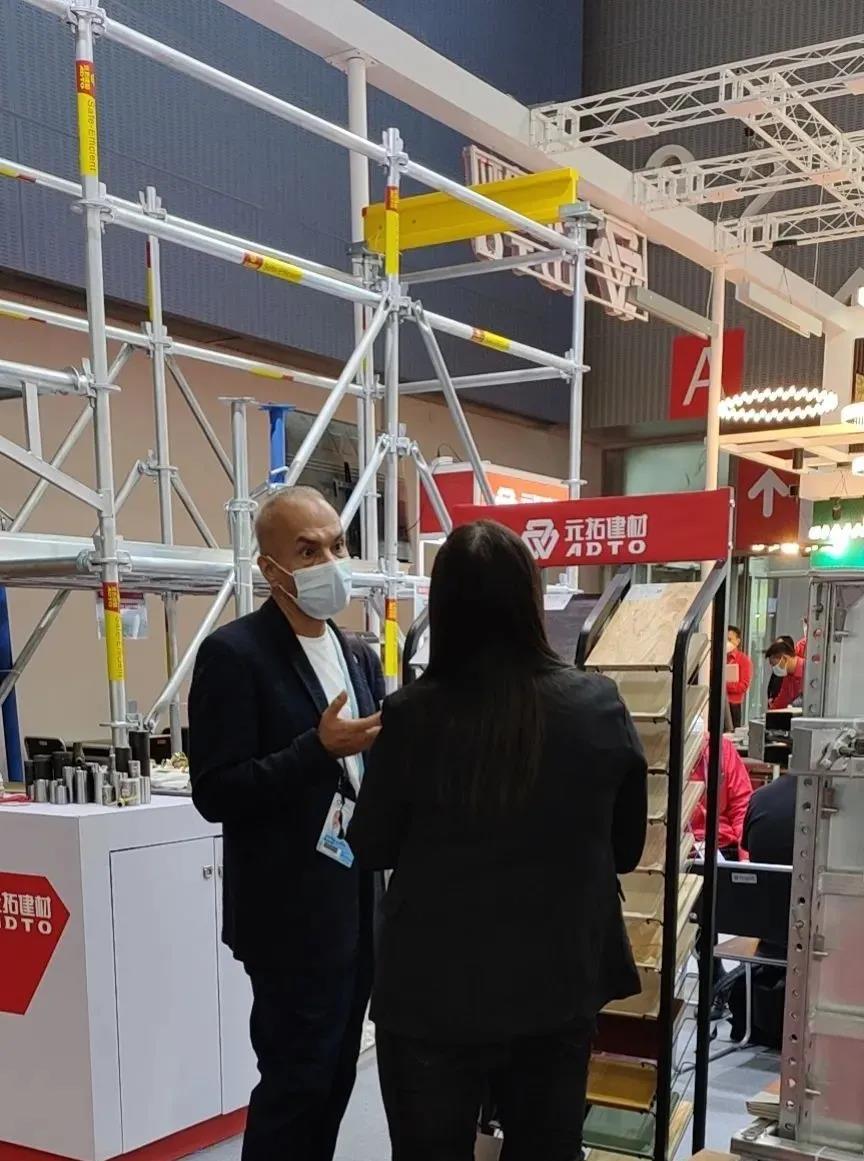 As a one-stop service provider of building materials and equipment, ADTO Group has attached great importance to each session of the Canton Fair. With an open attitude, adhering to the "going global" strategy, ADTO is committed to expanding overseas markets and opening a new layout. Supported by its strong supply chain system, excellent quality, and superior service, the sales network of ADTO now covers more than 170 countries and regions around the world, serving more than 60,000 global customers, and providing project guarantees for over 2,600 contractors and builders. With total service projects exceeding 10,000, its brand awareness and influence have been improving worldwide.
During the event, ADTO Group will come into the spotlight with its featured products such as scaffolding system, frame system, plywood, column formwork, aluminum formwork, aluminum ladder, pipe and fitting, stainless steel, sanitary ware, hardware, and lighting, presenting the exceptional strength and achievement of ADTO to the world.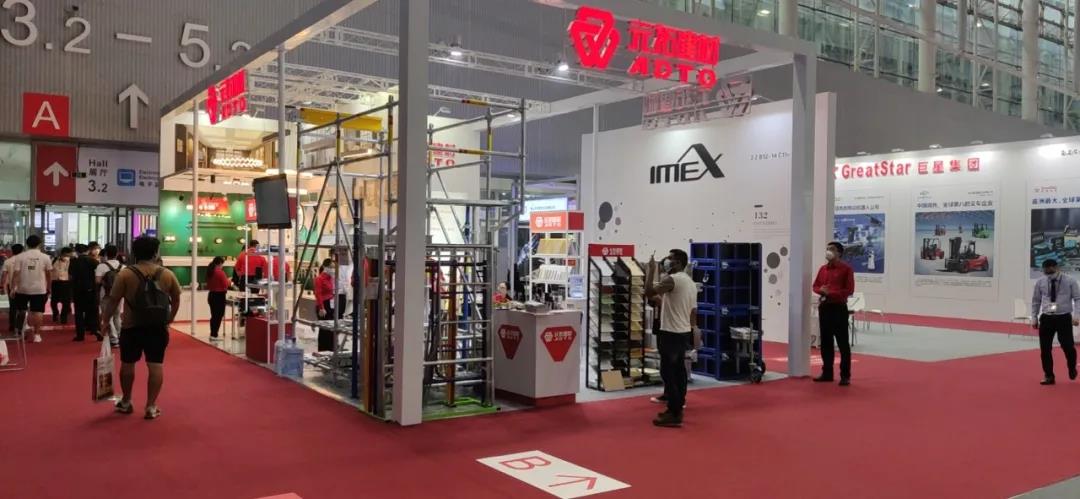 As a regular attendee of the event, the exhibition area of ADTO was crowded with visitors on the opening day. With its brand influence, rich and excellent products, ADTO has attracted a growing number of customers to come to exchange and negotiate. Many overseas customers give high recognition to ADTO's products and take the opportunity of the event to further negotiate the cooperation with ADTO.
One of the reasons ADTO becomes so eye-catching is for its innovative multi-dimensional barter model. How much you buy, and how much we will help you sell. ADTO focuses on exchanging customers' purchasing demands for sales orders, creating more value for customers, and helping them grow business. The strong combination and mutual benefit multi-dimensional marketing concept will bring huge business opportunities to customers and help customers sell to the world and grow business easily.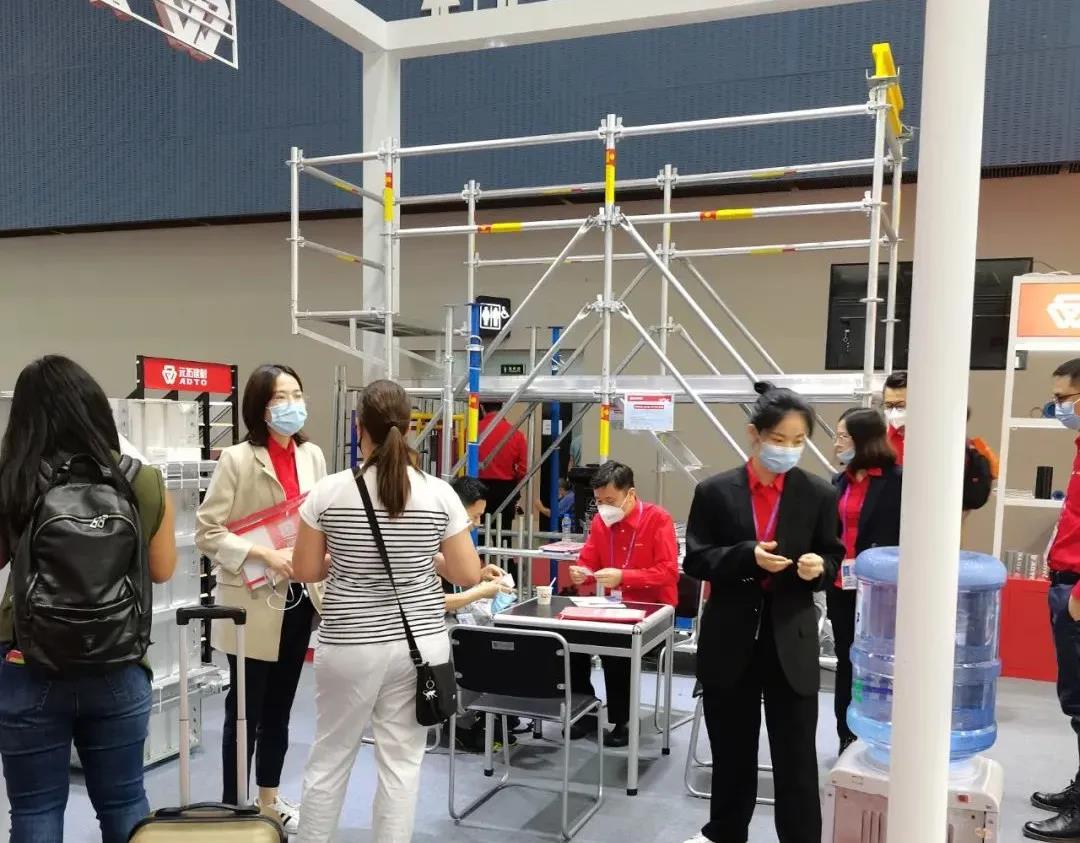 Reform and opening-up is China's basic national policy as well as the fundamental power that propels China's development, now and into the future. China's development will always be accompanied by reform and opening-up, and China is willing to share development opportunities and draw the blueprint with the world in achieving greater progress. ADTO will keep an eye on the whole world, accelerate the pace of "going global" and enhance international market competitiveness in a high level and wide range.
From October 15-19, let's look forward to the fantastic presentation of ADTO Group at the Canton Fair! ADTO will eventually inject new life into the global opportunities in China's international trade market.